Truth as a Victim: The challenge of anti-trafficking education in the age of Q
Keywords:
QAnon, conspiracy theory, anti-trafficking education, trafficking myths
Abstract
The QAnon conspiracy threatens anti-trafficking education because of its broad dissemination and focus on a range of myths about trafficking. These myths are rooted in historic and ongoing misinformation about abductions, exploitation, and community threats. This article examines the extent of QAnon's co-optation of human trafficking discourses and evaluates its connection to trafficking myths, particularly related to gender, race, class, and agency. From this perspective, the article considers how anti-trafficking education can respond to these myths and build a pedagogy in the age of Q.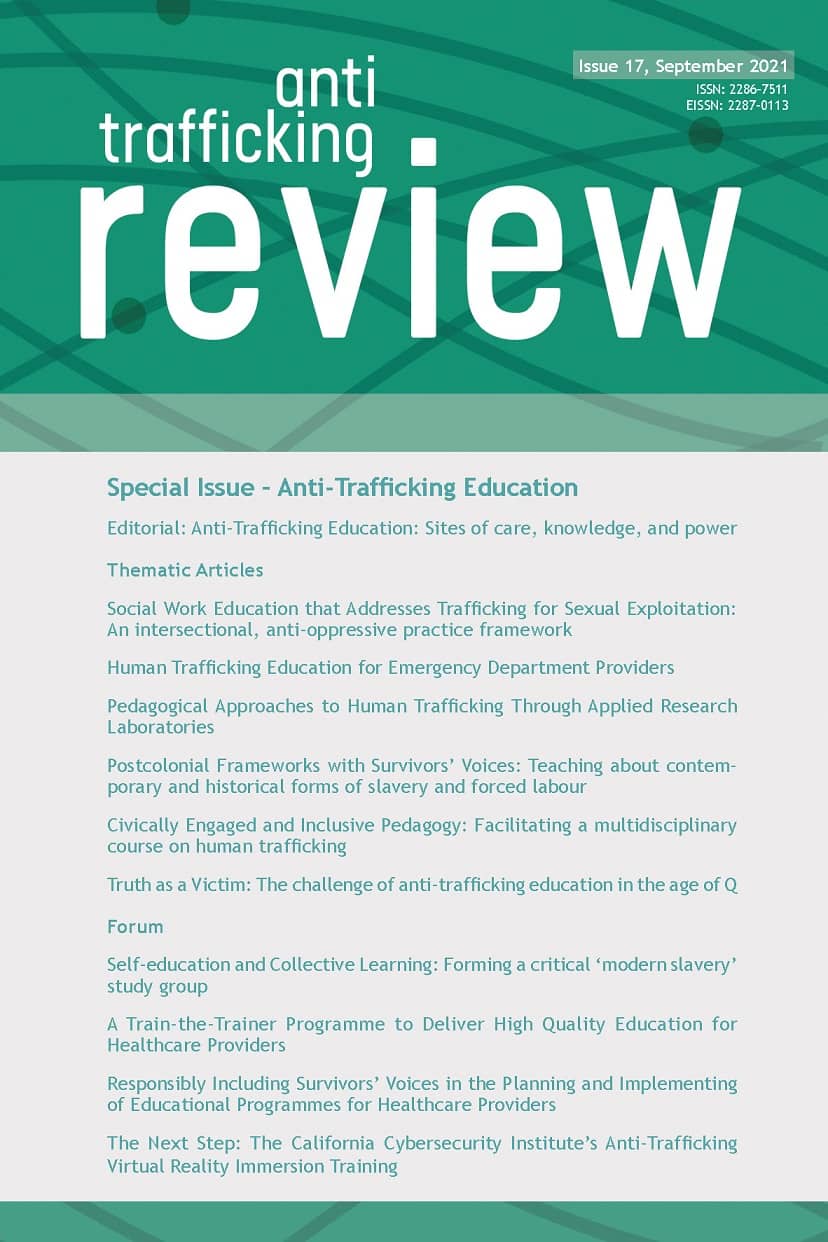 How to Cite
Benton, B., & Peterka-Benton, D. (2021). Truth as a Victim: The challenge of anti-trafficking education in the age of Q. Anti-Trafficking Review, (17), 113–131. https://doi.org/10.14197/atr.201221177
License
Copyright (c) 2021 Anti-Trafficking Review
This work is licensed under a Creative Commons Attribution 4.0 International License.
The Anti-Trafficking Review has a policy of licensing under the Creative Commons Attribution License (CC-BY). Under the CC-BY license, the public is free to share, adapt, and make commercial use of the work. To protect our work and that of our authors, however, users must always give proper attribution to the author(s) and the Anti-Trafficking Review (i.e. with a complete bibliographic citation and link to the Anti-Trafficking Review website and/or DOI).
The Anti-Trafficking Review promotes the sharing of information, and we therefore encourage the reproduction and onward dissemination of articles published with us.