Debate: Lessons Learnt from 10 Years and USD 50 million of Grant Making to End Human Trafficking
Abstract
On 26 September 2013, Humanity United, with our partners Legatum Foundation and Walk Free, announced the creation of the USD 100 million Freedom Fund to combat human trafficking around the world. This fund is the first of its kind, organised by three private foundations and borne in part from Humanity United's experience as a donor over the past decade, during which time we provided more than USD 50 million to fund anti-trafficking efforts globally.
During this time, we also worked closely with the donor community as well as organisations and activists working on the frontlines of the struggle to end human trafficking.  Over this period, four themes have emerged that help us better understand how to more effectively work and provide grants to combat human trafficking.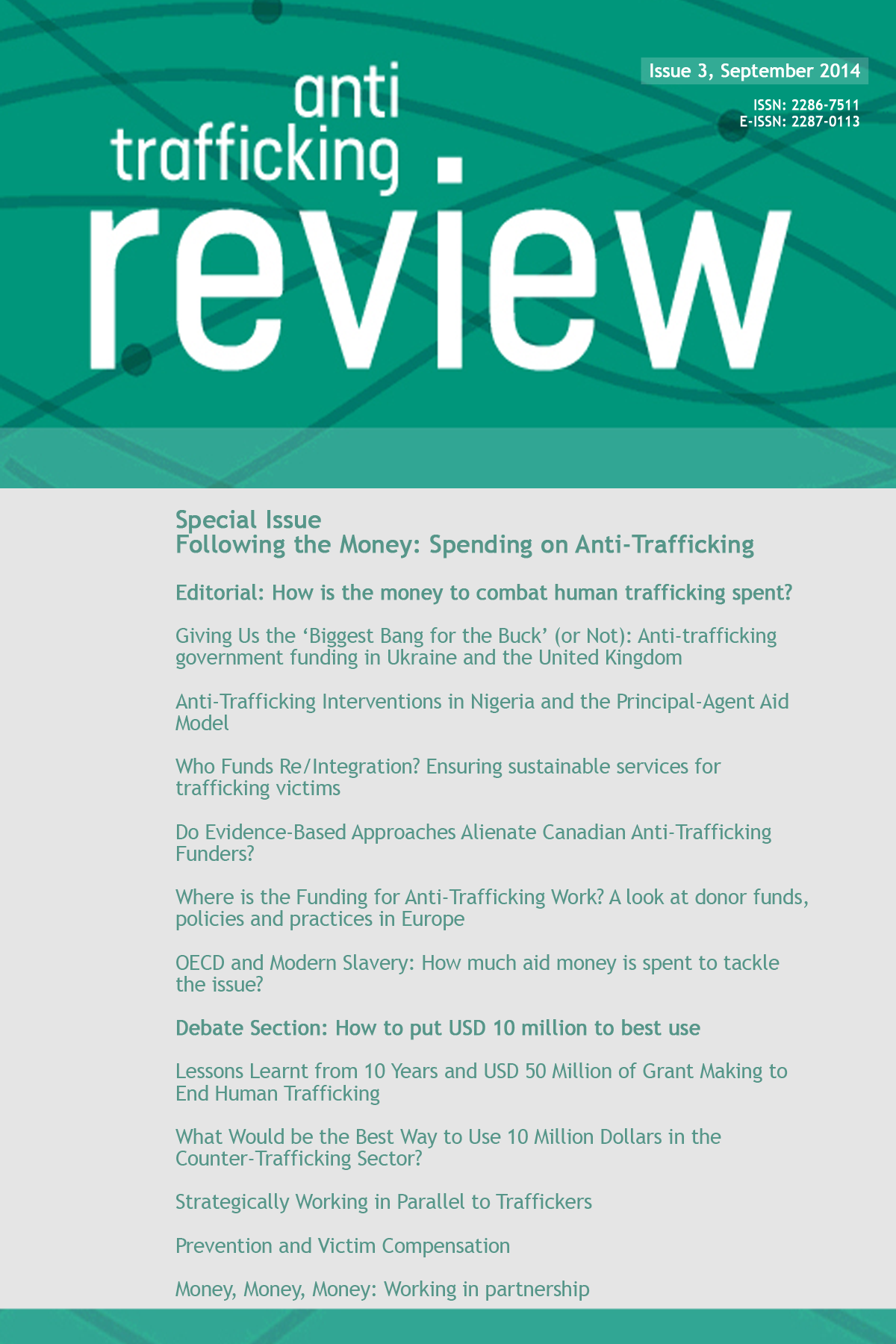 How to Cite
Newcomb, R. (2014). Debate: Lessons Learnt from 10 Years and USD 50 million of Grant Making to End Human Trafficking. Anti-Trafficking Review, (3). https://doi.org/10.14197/atr.20121438
License
The Anti-Trafficking Review has a policy of licensing under the Creative Commons Attribution License (CC-BY). Under the CC-BY license, the public is free to share, adapt, and make commercial use of the work. To protect our work and that of our authors, however, users must always give proper attribution to the author(s) and the Anti-Trafficking Review (i.e. with a complete bibliographic citation and link to the Anti-Trafficking Review website and/or DOI).
The Anti-Trafficking Review promotes the sharing of information, and we therefore encourage the reproduction and onward dissemination of articles published with us.