Debate: What Would be the Best Way to Use 10 Million Dollars in the Counter-Trafficking Sector?
Abstract
For me, it is essential that the first question related to this query be: 'What are we really hoping to achieve with our available resources?' In the past, this question would have been answered in terms of the deployment of the traditional '3 Ps': prevention interventions, prosecution efforts and protection initiatives. Programme efforts under these headings are often designed to prevent people from being trafficked, put criminals in jail and help victims after they leave the exploitative environment. But few interventions explicitly state 'the goal is to reduce the number of people in human trafficking/slavery-like conditions'. The goal must be the reduction of overall victims.
The second question I would ask: 'What can be done to achieve the most impact in reducing the number of trafficked persons, with the least amount of resources?' In other words, I would seek to put in place a programme that is both cost effective and impactful. With limited funding available globally, every dollar must count.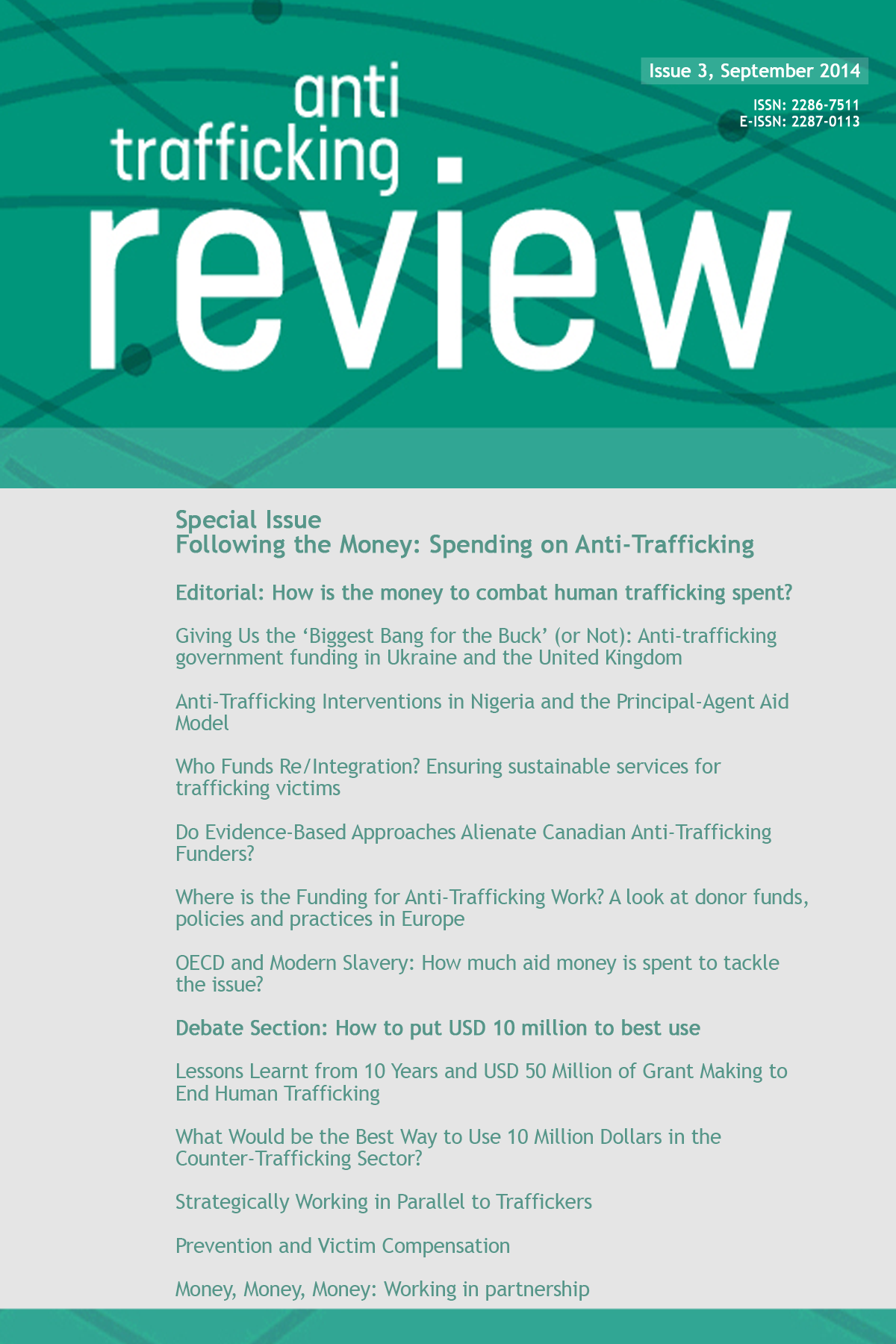 How to Cite
Friedman, M. (2014). Debate: What Would be the Best Way to Use 10 Million Dollars in the Counter-Trafficking Sector?. Anti-Trafficking Review, (3). https://doi.org/10.14197/atr.20121439
License
The Anti-Trafficking Review has a policy of licensing under the Creative Commons Attribution License (CC-BY). Under the CC-BY license, the public is free to share, adapt, and make commercial use of the work. To protect our work and that of our authors, however, users must always give proper attribution to the author(s) and the Anti-Trafficking Review (i.e. with a complete bibliographic citation and link to the Anti-Trafficking Review website and/or DOI).
The Anti-Trafficking Review promotes the sharing of information, and we therefore encourage the reproduction and onward dissemination of articles published with us.