Debate: Prevention and Victim Compensation
Abstract
Afroza, a Bangladeshi woman who worked for sixteen years without getting paid and was not allowed to go home to visit her family. Keni, an Indonesian woman whose employers injured her with a hot iron, leaving disfiguring third-degree burns all over her body. Kartika, an older Sri Lankan woman whose employers made her work around the clock without pay, shaved her head to humiliate her and gouged pieces of flesh out of her arm with knives.
These are some of the women whose faces and stories still haunt me after ten years of investigating human rights abuses against migrant domestic workers in Asia and the Middle East.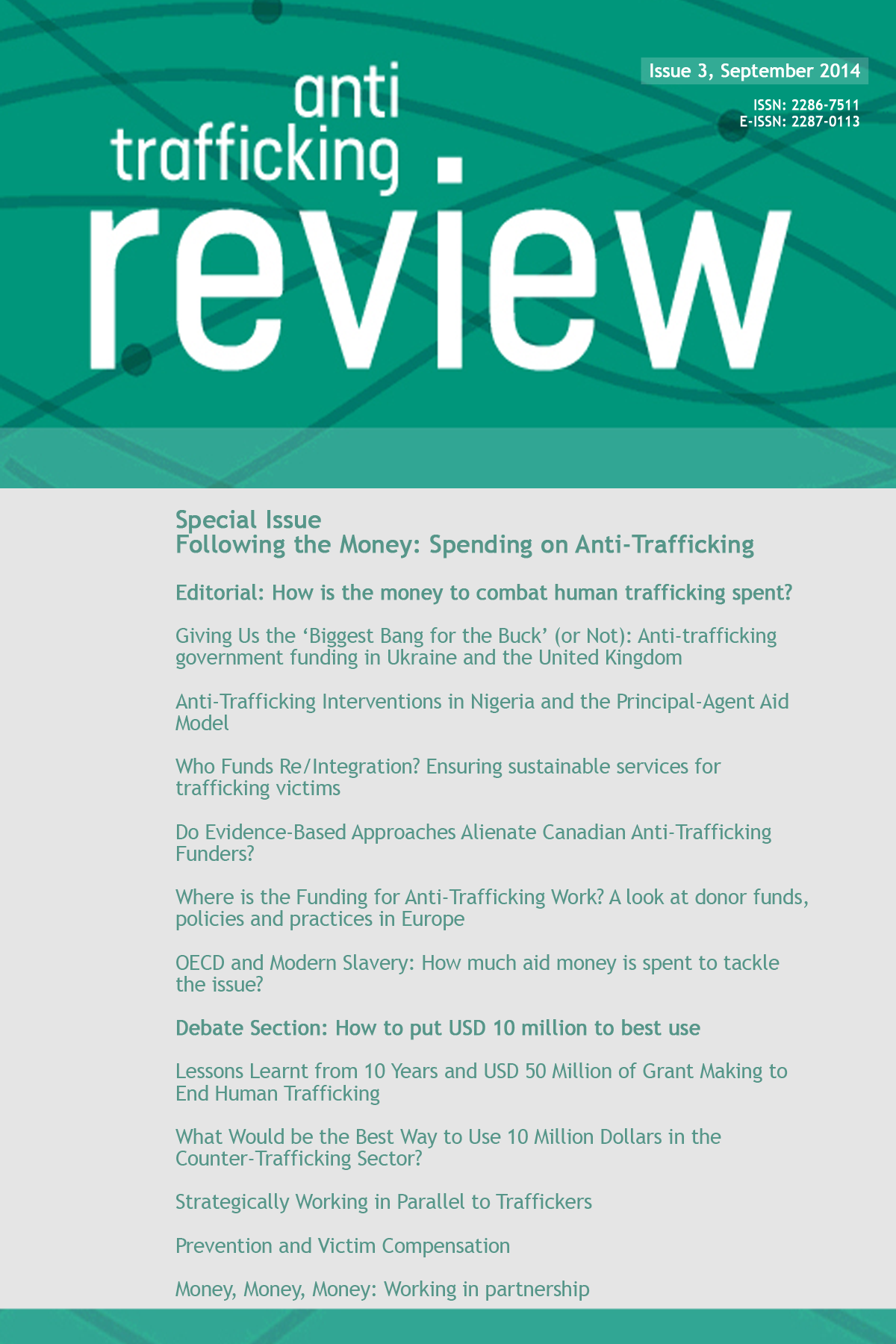 How to Cite
Varia, N. (2014). Debate: Prevention and Victim Compensation. Anti-Trafficking Review, (3). https://doi.org/10.14197/atr.201214311
License
The Anti-Trafficking Review has a policy of licensing under the Creative Commons Attribution License (CC-BY). Under the CC-BY license, the public is free to share, adapt, and make commercial use of the work. To protect our work and that of our authors, however, users must always give proper attribution to the author(s) and the Anti-Trafficking Review (i.e. with a complete bibliographic citation and link to the Anti-Trafficking Review website and/or DOI).
The Anti-Trafficking Review promotes the sharing of information, and we therefore encourage the reproduction and onward dissemination of articles published with us.