Editorial
Abstract
It is my great pleasure and honour to welcome readers to the first issue of the Anti-Trafficking Review. For those of us who have been working on the problem of human trafficking for many years, the emergence of a specialist journal is an important sign of progress – a welcome confirmation that our area of work and study has well and truly moved from the margins to the mainstream of international attention and concern.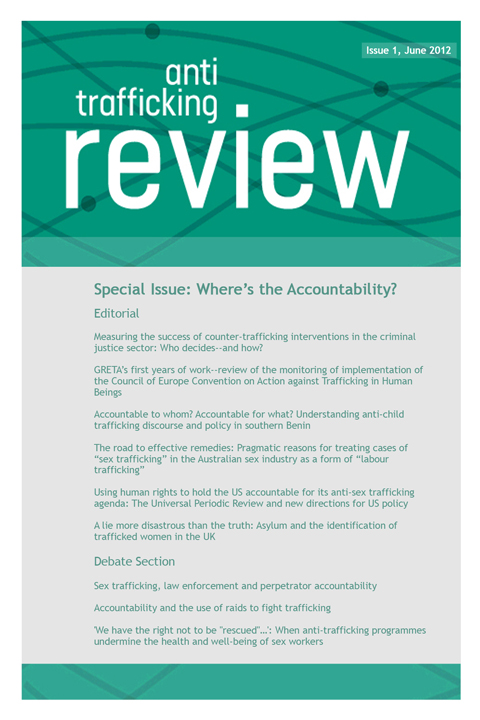 How to Cite
Gallagher, A. (2012). Editorial. Anti-Trafficking Review, (1). https://doi.org/10.14197/atr.2012111
License
This work is licensed under a Creative Commons Attribution 4.0 International License.
The Anti-Trafficking Review has a policy of licensing under the Creative Commons Attribution License (CC-BY). Under the CC-BY license, the public is free to share, adapt, and make commercial use of the work. To protect our work and that of our authors, however, users must always give proper attribution to the author(s) and the Anti-Trafficking Review (i.e. with a complete bibliographic citation and link to the Anti-Trafficking Review website and/or DOI).
The Anti-Trafficking Review promotes the sharing of information, and we therefore encourage the reproduction and onward dissemination of articles published with us.