Debate: Strategically Working in Parallel to Traffickers
Abstract
Let's be realistic, counter-trafficking teams will never be as effective as the proactive and flexible networks of outlaws that violate the rights of millions of people each year. The 'bad guys' operate without the same financial limitations such as bureaucratic red tape and donor criteria, and take advantage of patchy and often uncoordinated border surveillance that is chronically untrained in detecting trafficking in persons.  Non-governmental organisations (NGOs) involved in the fight against human trafficking—and in direct contact with presumed victims (their status is not assessed until at a stage later than this initial contact)—are in a diametrically opposite situation. They must carefully abide by the national and international legal frameworks that their criminal antagonists ignore. Donors and national authorities operate within the constraints of geographic target areas and funding cycles. Since counter-trafficking actors neither create the markets nor devise the routes for trafficking, their strategic cross-border (or long distance) partnerships are always a few steps behind the traffickers, if not many steps behind, and rarely efficient.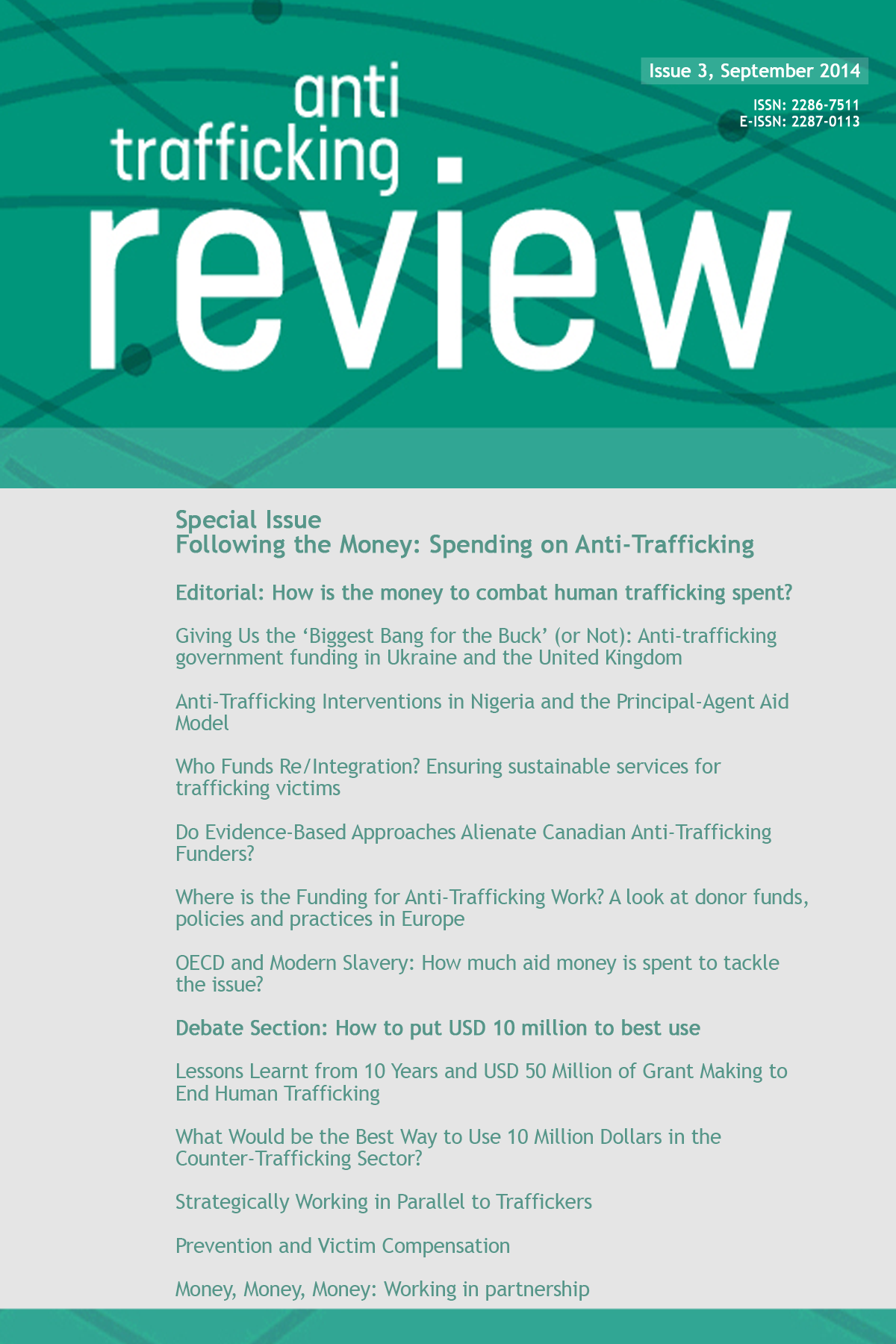 How to Cite
Tournecuillert, V. (2014). Debate: Strategically Working in Parallel to Traffickers. Anti-Trafficking Review, (3). https://doi.org/10.14197/atr.201214310
License
The Anti-Trafficking Review has a policy of licensing under the Creative Commons Attribution License (CC-BY). Under the CC-BY license, the public is free to share, adapt, and make commercial use of the work. To protect our work and that of our authors, however, users must always give proper attribution to the author(s) and the Anti-Trafficking Review (i.e. with a complete bibliographic citation and link to the Anti-Trafficking Review website and/or DOI).
The Anti-Trafficking Review promotes the sharing of information, and we therefore encourage the reproduction and onward dissemination of articles published with us.