Debate: Money, Money, Money
Abstract
The question: 'What would be the best way to use ten million dollars?' leads to many other questions when related to anti-trafficking work.
What should the money be spent on? Who should be appointed to spend the money? And, perhaps most importantly, who should be the beneficiaries? In other words, are the ten million dollars to prevent trafficking of people meant for activities to stop smuggling of people, to stop unwanted migrants, or to protect and uphold people's rights when they move across borders and need to be protected from trafficking? Would the money be best spent on anti-trafficking work, or would it be better spent on strengthening the rights of all migrants to minimise the risk of trafficking?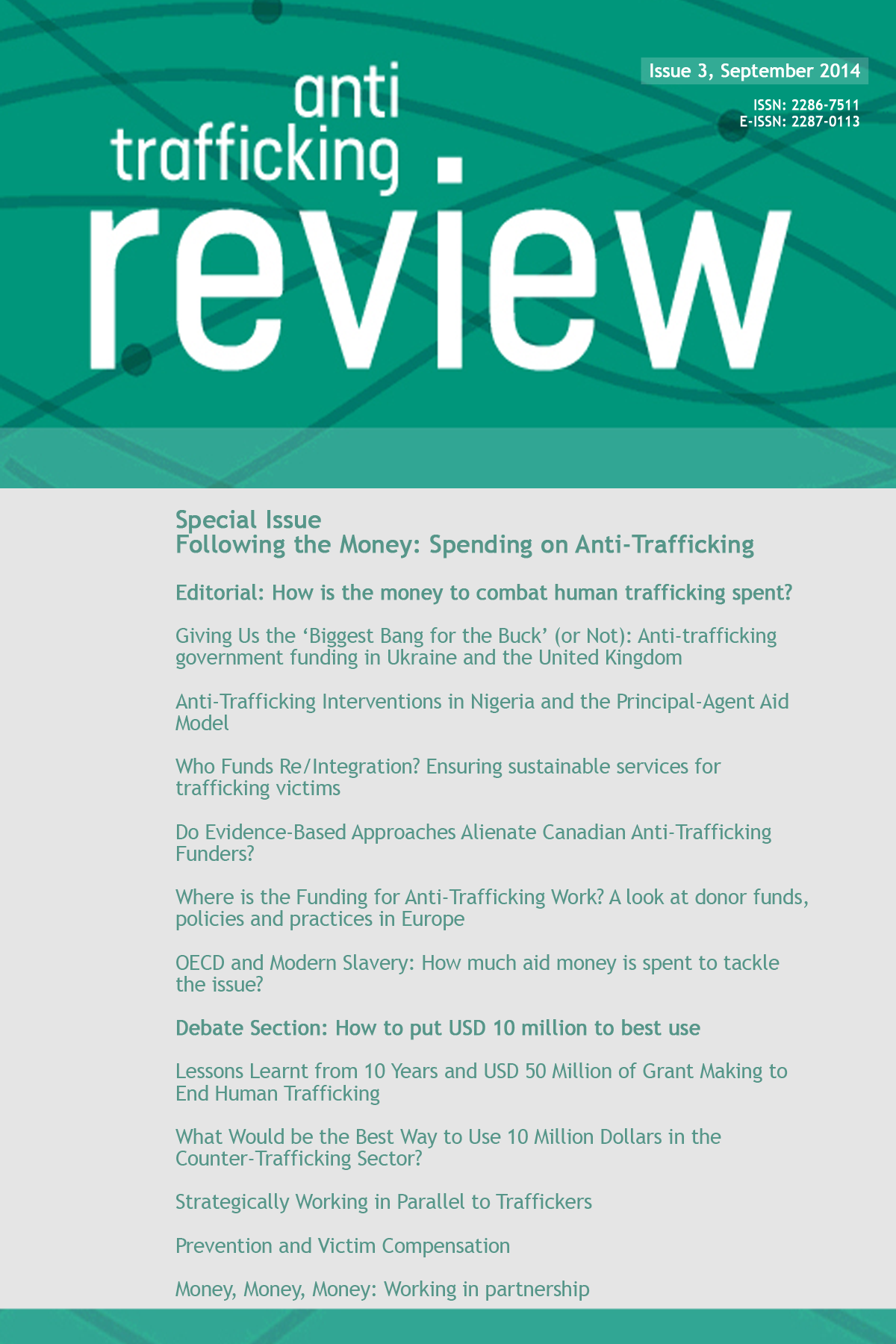 How to Cite
Ellinger, N. I., & Sharma, S. (2014). Debate: Money, Money, Money. Anti-Trafficking Review, (3). https://doi.org/10.14197/atr.201214312
License
The Anti-Trafficking Review has a policy of licensing under the Creative Commons Attribution License (CC-BY). Under the CC-BY license, the public is free to share, adapt, and make commercial use of the work. To protect our work and that of our authors, however, users must always give proper attribution to the author(s) and the Anti-Trafficking Review (i.e. with a complete bibliographic citation and link to the Anti-Trafficking Review website and/or DOI).
The Anti-Trafficking Review promotes the sharing of information, and we therefore encourage the reproduction and onward dissemination of articles published with us.