No. 8 (2017): Special Issue–Where's the Evidence?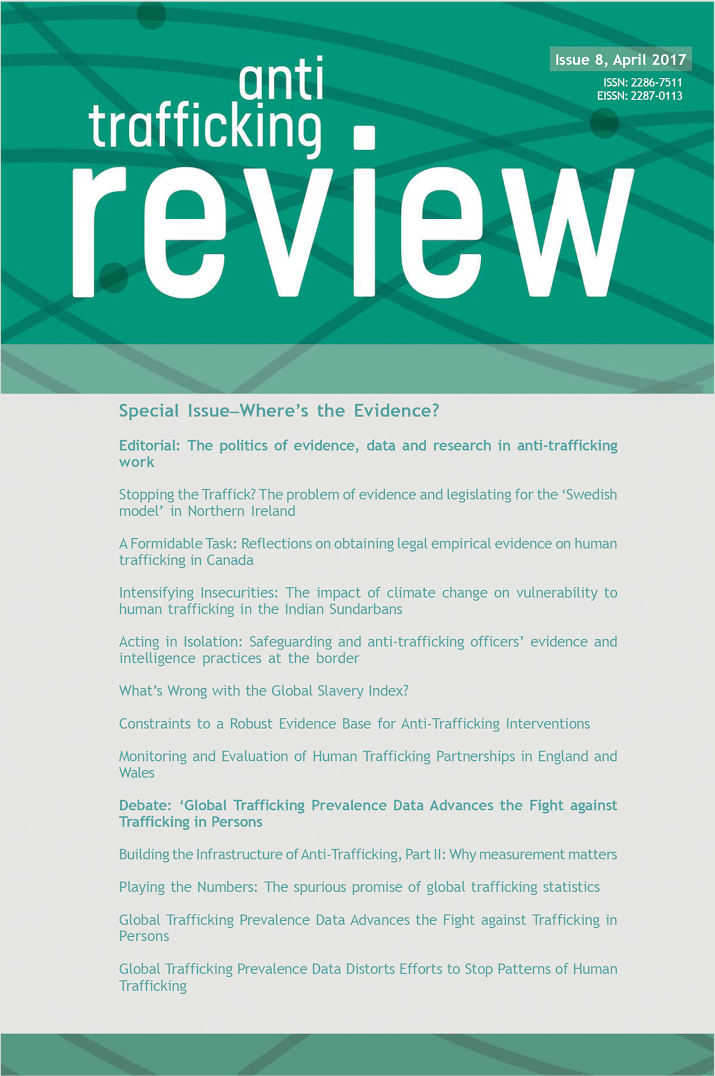 Despite increasing interest in human trafficking and related exploitation, a great deal of anti-trafficking work still appears to be based on assumptions that are not well-proven or adequately questioned. Policy formations, advocacy campaigns, concrete interventions and popular understandings of trafficking have all been accused of making exaggerated claims and resting on thin, if any, evidence. There is an almost obsessive desire to know the scale, proportion, size, major sectors and geographical concentrations of human trafficking. Similarly, the monitoring and evaluation of interventions prioritise numbers of people reached rather than any significant change in knowledge or behaviour. This focus on quantification has come at the expense of quality and a true understanding of the lives of the migrants and trafficked persons it is supposed to benefit.
This issue of the Anti-Trafficking Review explores the role of evidence, research and data in anti-trafficking work and how they influence our understanding of the issue and responses to it. Contributors examine the evidence used—or rejected—in the formation of national anti-trafficking policies in Northern Ireland, Canada and India, as well as the role of statistics, and monitoring and evaluation of anti-trafficking interventions. In the debate section, four authors take turn defending or rejecting the proposition 'Global Trafficking Prevalence Data Advances the Fight against Trafficking in Persons'.